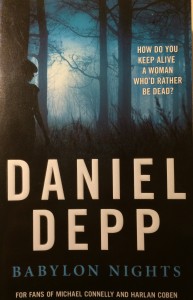 (2010)
Fifteen years ago, Oscar-winning actress Anna Mayhew had the world at her feet and her pick of leading roles. Now, pushing forty, the parts are drying up, her beauty is fading, – and she has fallen prey to an increasingly unhinged stalker.
Detective David Spandau is enlisted to protect the actress. Trouble is, Anna is on the verge of suicide. She thinks the stalker might hold the answer to her prayers, and the ultimate opportunity to hit the headlines one last time.
But Spandau has other ideas. Accompanying Anna to Cannes, he must contend with a woman on the brink as well as a killer intent on a bloody consummation of his obsession.
(Cover photo and copy courtesy Simon & Schuster UK)